This is the table saw and woods storage area. The Table Saw is a Delta contractors saw, Incra 1000SE miter guage and T-2 Fence.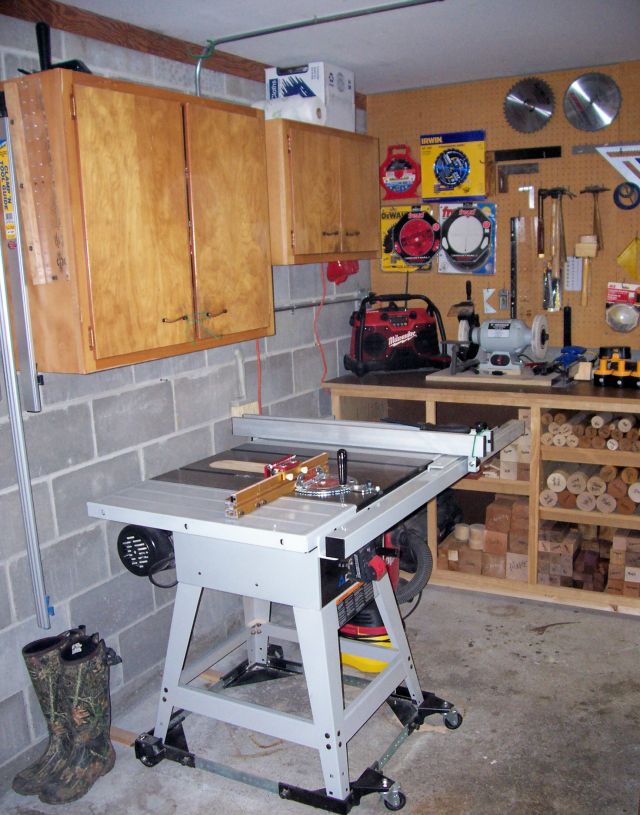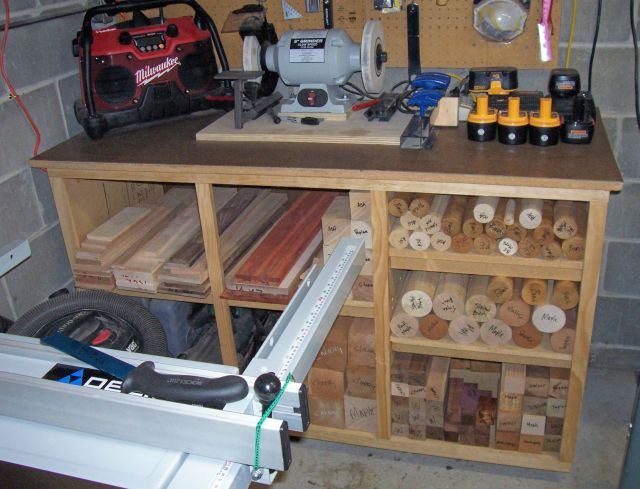 Tool Storage Cabinets and Craftsman Benchtop Drill Press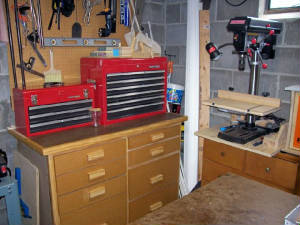 New Router Set Up
I recently became disenchanted with my router table set up. Being a fan of the Router Workshop I decided to go with the very simple but extremely versatile Oak Park router table and cabinet. I kept my DW 625 router for the router and I like it even better in this table. I modified the design and added drawers for storage and mounted the external switch that was used on my previous table.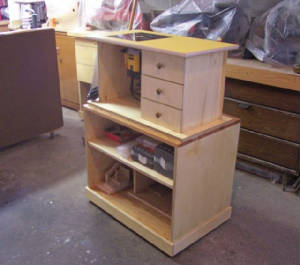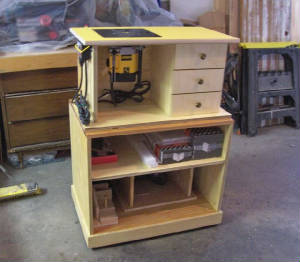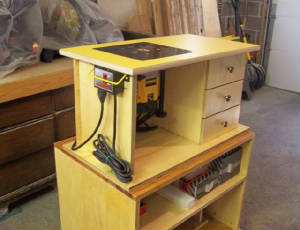 Incra Set Up